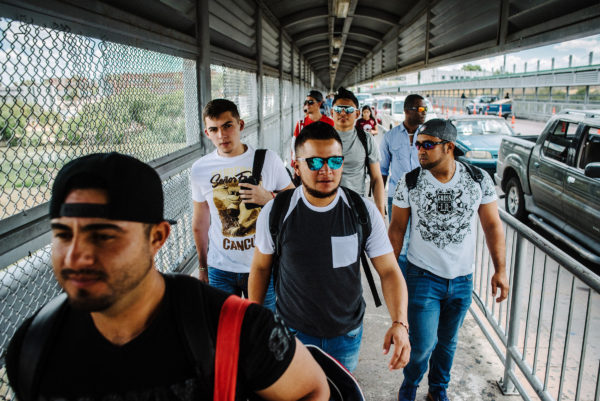 February 7, 2019
A Mexican Baseball Team Plays in Texas. It's a Home Game.
Shot on Assignment for The New York Times
The Tecolotes de Los Dos Laredos (The Owls of both Laredos) is a Mexican baseball team that plays home games in both Mexico and the U.S. Half of their home games are played in a primary stadium in Laredo, Texas, and the other half are played in a stadium about forty minutes away and in the Mexican state of Tamaulipas. Some fans go to games in both stadiums and go to either, but many American fans are hesitant to attend games in Nuevo Laredo due to the potential danger that arises from the presence of border cartels. 
This photo essay looks at the delicate logistics of the team crossing the border for baseball every week. I looked for symbols of a transnational relationship: vendors accepted both dollars and pesos, anthems were played for both Mexico and the U.S., and nearly all players were fluently bilingual. Despite the complicated political relationship between both countries, this story attempts address the idea of binational unity in spite of these complications.