February 10, 2019
Mentoring + Workshops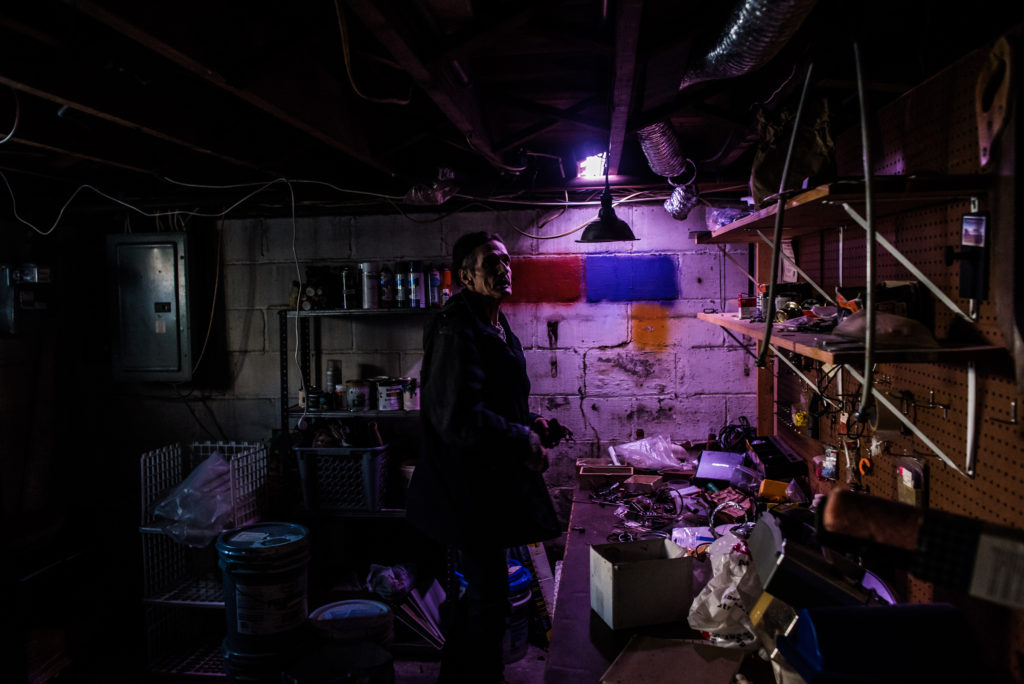 NEW PORTRAIT WORKSHOP WITH JONAH MARKOWITZ: The Intentional Portrait
Almost fifteen years ago I worked as a corporate trainer for a large West Coast photo lab. I managed a training facility in Southern California and I taught hundreds of students how to run a commercial photo lab–developing film, maintaining photo chemistry, and making prints. I quit in 2008 to pursue photography full-time, but have never lost track of how important education is to personal and professional growth. I have years of experience as both a student and teacher, and in my career I have shot over 250 weddings and now work as a full-time independent journalist for the New York Times, The Wall Street Journal, ProPublica, and others. In the past seven years I have have given lectures at The International Center of Photography, The Kansas City Art Institute, The Kings College in New York, and Fresno State, and have led photography workshops in California, Italy, Jamaica and New York City.
We can work together to redo your website, talk project ideas, make an edit of your photos or projects. We can work on technical skills or more conceptual approaches to your photography; in any capacity, I can be a fresh set of eyes to help you work through your challenges. We can hone in on your own personal vision and curate your sensibilities as a unique storyteller in an increasingly visual world.
I offer three options for private mentoring:
1. Standalone session: No commitment, we just talk whenever you feel like you need it. This can be something as easy as editing a new portfolio of your work, or I can look at some work assignments/DITL/project sessions whenever you need an extra set of eyes.
2. 4-6 editing sessions over the course of three months. We can think more narratively and work on a series, either a new or in-progress personal project. If it's new, I can help you conceptualize, shoot, and edit. If you want to work on something you've already started, we can see where it is and how you want it to evolve.
3. Longterm mentoring: A year-long deep dive. With one year of mentoring I'd like to work on a longterm project together, but I will also give you 1-2 assignments to work on in an attempt to break you out of your comfort zone. This is the most challenging of the mentoring options, but it will get you thinking more like a working photojournalist, where we will  break down the visual elements of storytelling and put them into practice. At the end we will have a longterm photo project that will be ready to pitch. No guarantee on publication, but you'll have the tools and experience of working, thinking, and editing in the field. At the end of the year you'll have a body of work you can be really proud of.
Send me an email at ryan@ryanchristopherjones.com and we can talk about what you're looking for in a mentor.
—
2019 Northern Short Course – Portfolio Reviewer and Panelist
2018 Catchlight Fellowship – Shortlisted finalist
2018 Participant – Russell Sage Foundation's "Social Science Institute for Journalists"
2018 PDN 30 nominee, January 2018
Getty Reportage Spotlight, January 2018
California State University, Fresno – Artist lecture series speaker, September 2018
Documentary Family Awards – Judge, January 2018 and December 2018
The King's College – Guest lecturer, February 2018
International Center of Photography – Guest lecturer, November 2017
California State University, Fresno – Guest lecturer, March 2017
Foundation Workshop – Mentor, 2012
See With New Eyes Workshop – Founder and teacher, 2011-12
PDN Ultimate Music Moment – First Place, 2012
Best Photographer – Fresno Magazine, Best of Fresno 2011
Business Street, 40 Under 40 Recipient, March 2011